Regular price
$2,000.00 USD
Regular price
Sale price
$2,000.00 USD
Unit price
per
Sale
Sold out
Share
"El Camino Lleno de Sueños" 2022  Acrylic Paint on Canvas Paper 
Translates to: "The Road filled with Dreams"
Acrylic Paint on 12x12 Canvas Paper 
"El Camino Lleno de Sueños" was finished in April 2022, the month I got my Drivers Liscence!
Ive talked a little bit about my fear of driving on my social Media but its something that I have been working on for a really long time. Last year at the end of the summer my fiance asked me if I had any idea how I would go about getting my drivers license and I truly didn't.  I then asked my instagram if they had any tips on learning how to drive and two things were said that I did that day was sit in the driver seat for a second to visualize, and also started downloading a driving game that I was truly bad at, but soon after that I did start taking lessons with him and driving around a parking lot and the shipyard in alameda. It took 6 months from getting my permit to getting my license but i was so proud of myself for accomplishing what I did. To be honest, even to this day Im having a hard time believing it fully but I am lucky to know that now I know how to drive and I just have to get a little more comfortable. 
View full details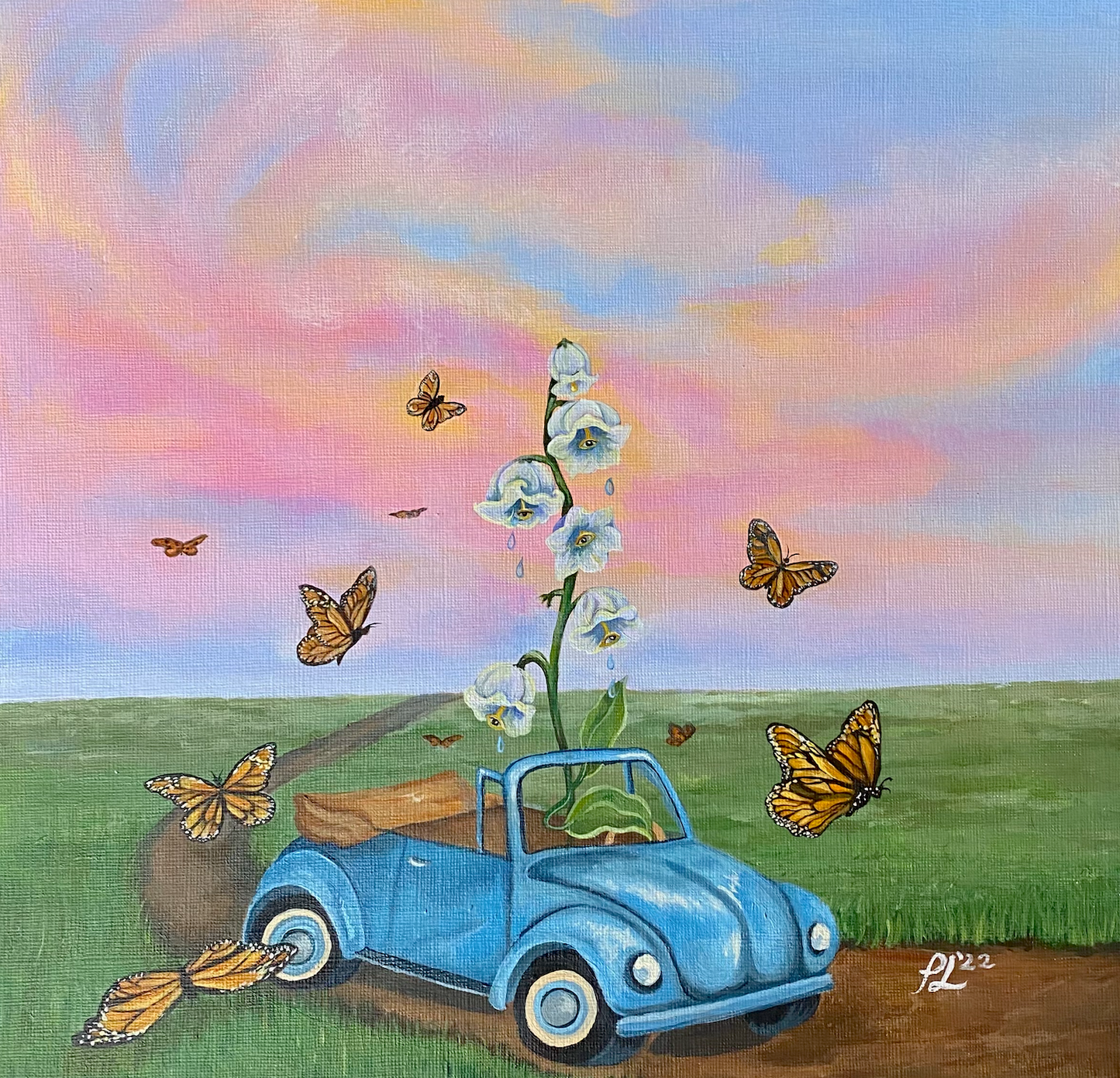 Shipping

Please allow 2-3 weeks for shipping. We care about the environment! we try to ship everything with as little packaging as possible. Thank you so much for your support!

Returns

Please let us know if there was a mistake with your order and were happy to send you a new one. No returns at this time.