Regular price
Sale price
$18.00 USD
Unit price
per
Sale
Sold out
Share
"Prometo Cuidar de mis flores marchitadas" 2021 Fine art Print
Translates to "I promise to care for my withering flowers"
Small Prints are Available in 5x7 inches  and printed on fine art luster paper 240 gsm
Regular prints  8.5x11 Inches and 13x16 Poster prints are printed on fine art luster paper 300 gsm 
Prints are Available with small white border around the painting or without
"Prometo Cuidar de mis flores Marchitadas" was painted as a spur of the moment inspiration to express frustration at myself for putting off things Ive been wanting to do.  I was frustrated and longing for a little bit of change in behavior in my part. The flowers in the wine decanter are there to represent how theres beauty in the everyday things, including that which is dying, but invites me to be optimistic of how I may be able to enjoy some wine if I just take care of my wilting flowers. 
Shipping
 Please allow 7-14 days for your order to be processed before you receive your tracking number in addition to standard shipping. Prints are shipped in an Artist Protection sleeve as well as a Document Hard Envelope to ensure their protection.If your purchase arrives damaged please contact us immediately so we can ship you another as soon as possible. Please keep in mind that at Arte Por Lola we care deeply about the environment and will try to ship everything as environmentally friendly as possible with as little packaging.  Thank you for understanding. Thank you for allowing me to follow my dreams!
View full details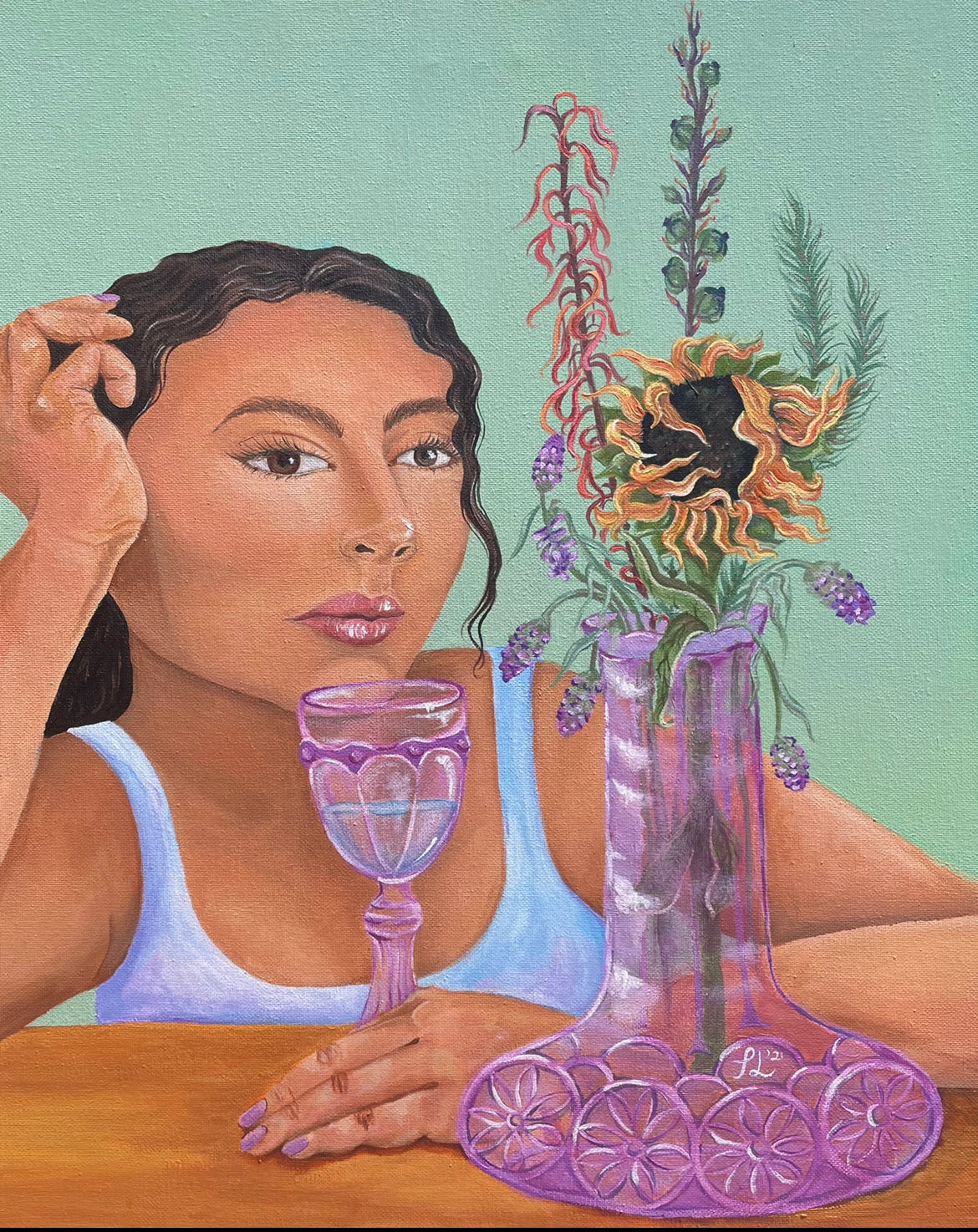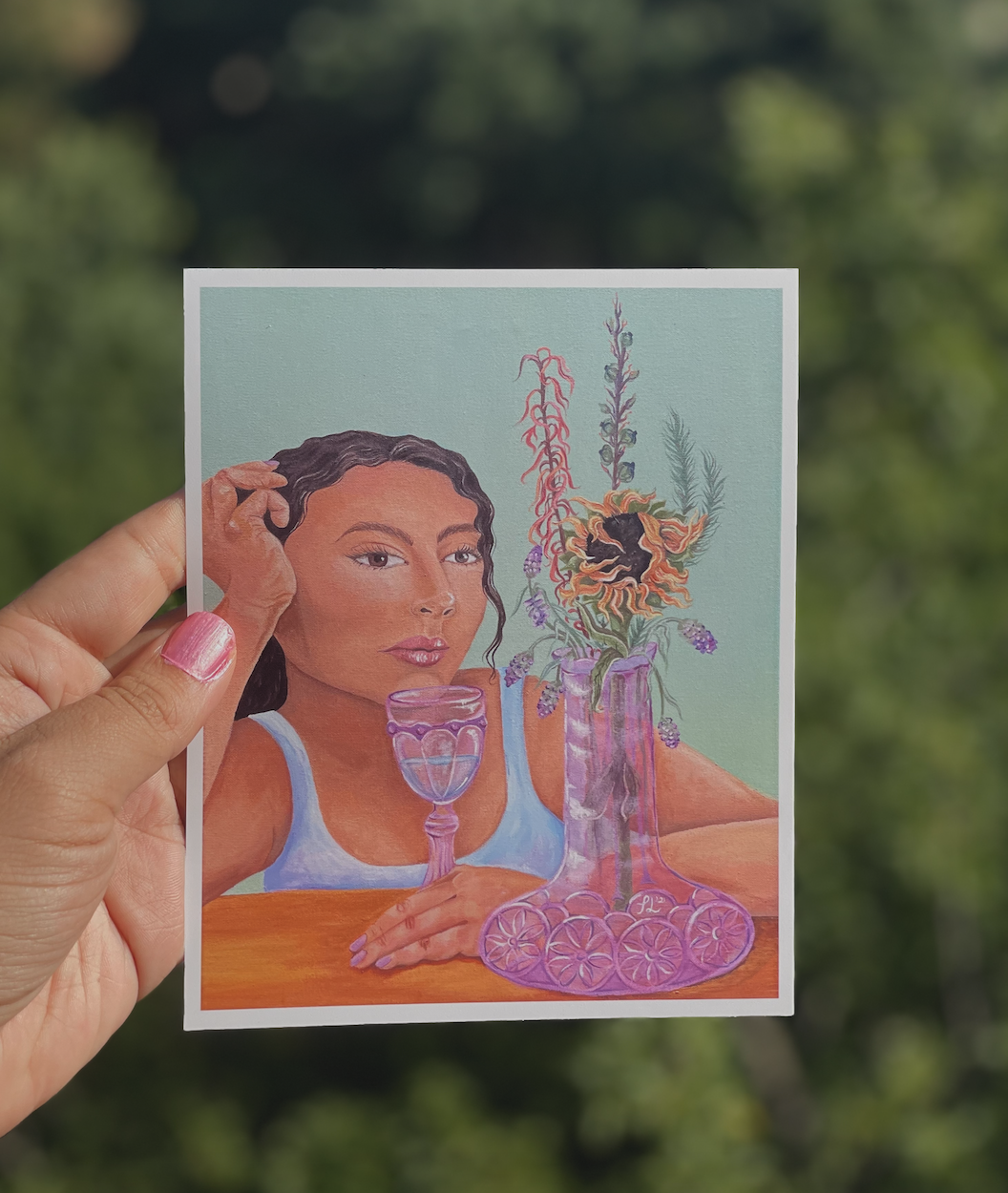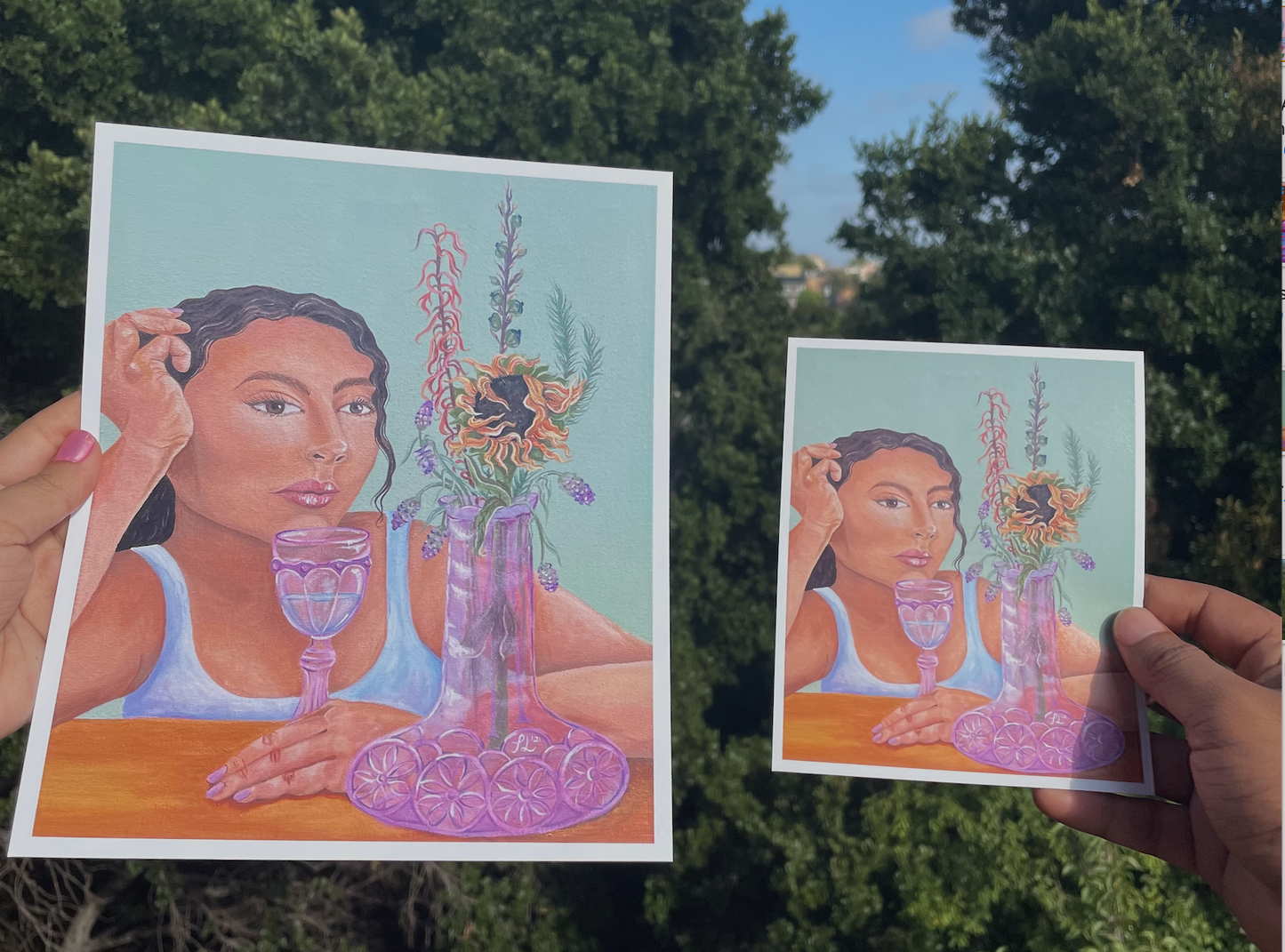 Shipping

Please allow 2-3 weeks for shipping. We care about the environment! we try to ship everything with as little packaging as possible. Thank you so much for your support!

Returns

Please let us know if there was a mistake with your order and were happy to send you a new one. No returns at this time.