Regular price
$3,000.00 USD
Regular price
Sale price
$3,000.00 USD
Unit price
per
Sale
Sold out
Share
"Si te Pudiera Enseñar que un dia seras Mariposa" 2022  Acrylic Paint on 12x12  Stretched 1 Inch Deep Canvas
Translates to: "If I Could Show You One Day You Will Be A Butterfly" 
"Si Te Pudiera Enseñar Que un Dia Seras Mariposa" was finished in August 30th 2022
Si te pudiera decir que no fue tu culpa, 
si te pudiera abrazar, en los tiempos de duda.
Si te pudiera contar, las historias de tus abuelos.
Si te pudiera enseñar que un dia seras mariposa 
los huellos ya estaban ahi.
Si te pudiera decir que no fue tu culpa.
This painting is a message to my younger self, and my current self. Im so proud of everything Ive done, and everything I have become in the last few years but its always in my heart that a younger version of me didn't think any of this was possible. This painting is a hug to her. I always loved art but sometimes steered away from it because I didnt believe it was a possible life path for me. As an immigrant, the pressure to help my family was strong and I always assumed the way that I would be able to do that was to pursue science, or engineering. I hold my younger self deeply and I tell her to be patient and stay present. I hope this serves as a reminder for you as well. 
View full details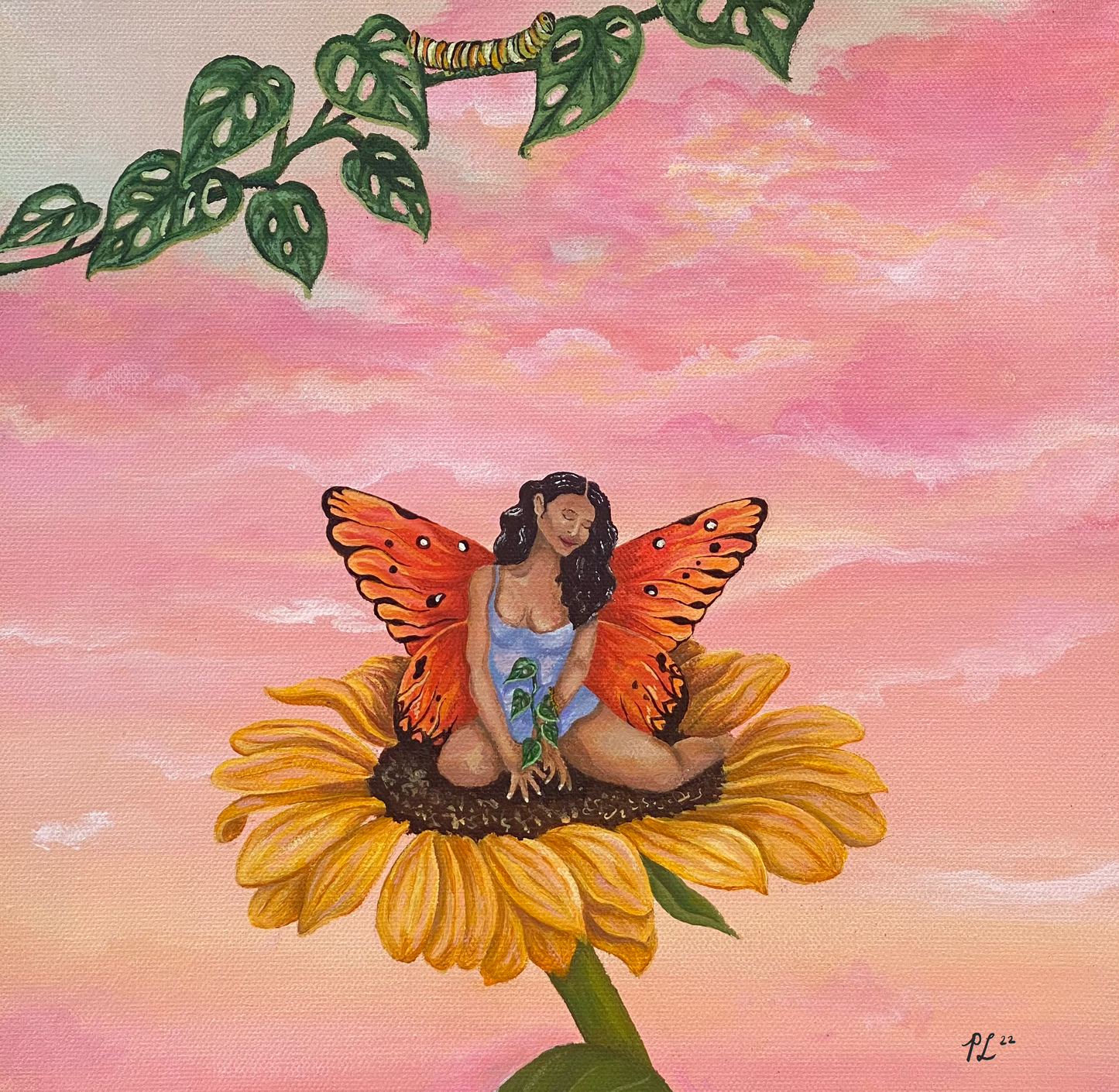 Shipping

Please allow 2-3 weeks for shipping. We care about the environment! we try to ship everything with as little packaging as possible. Thank you so much for your support!

Returns

Please let us know if there was a mistake with your order and were happy to send you a new one. No returns at this time.