Regular price
$1,000.00 USD
Regular price
Sale price
$1,000.00 USD
Unit price
per
Sale
Sold out
Share
Somos Estrellas is an Acrylic Painting on 12 x12 in. Canvas paper. This Art pIece is the only piece of mine that comes with an NFT certification though the Solana block chain. I will contact you separately to finish the NFT transaction. 

"Somos Estrellas" translates to "We're all made of stars" is a reminder for you and I. You are important. You are an important part of this universe. Everything outside of you, also lives inside of you. You have the power to create your own reality, you have to choice to live your wildest dreams. You are a galaxy, beautiful, mysterious, calm, explosive, dynamic, and creative. Im so happy you are here, I love you and I see myself in you.
When I was five years old, my dad passed away in a car accident at the young age of 26. I was told he turned into a star, and since that moment I always felt protected and loved by the night sky. As a kid- I drew more planets and galaxies than I can remember- there was a sense of security and connection through it. This is my first dabble into that area as an adult.
View full details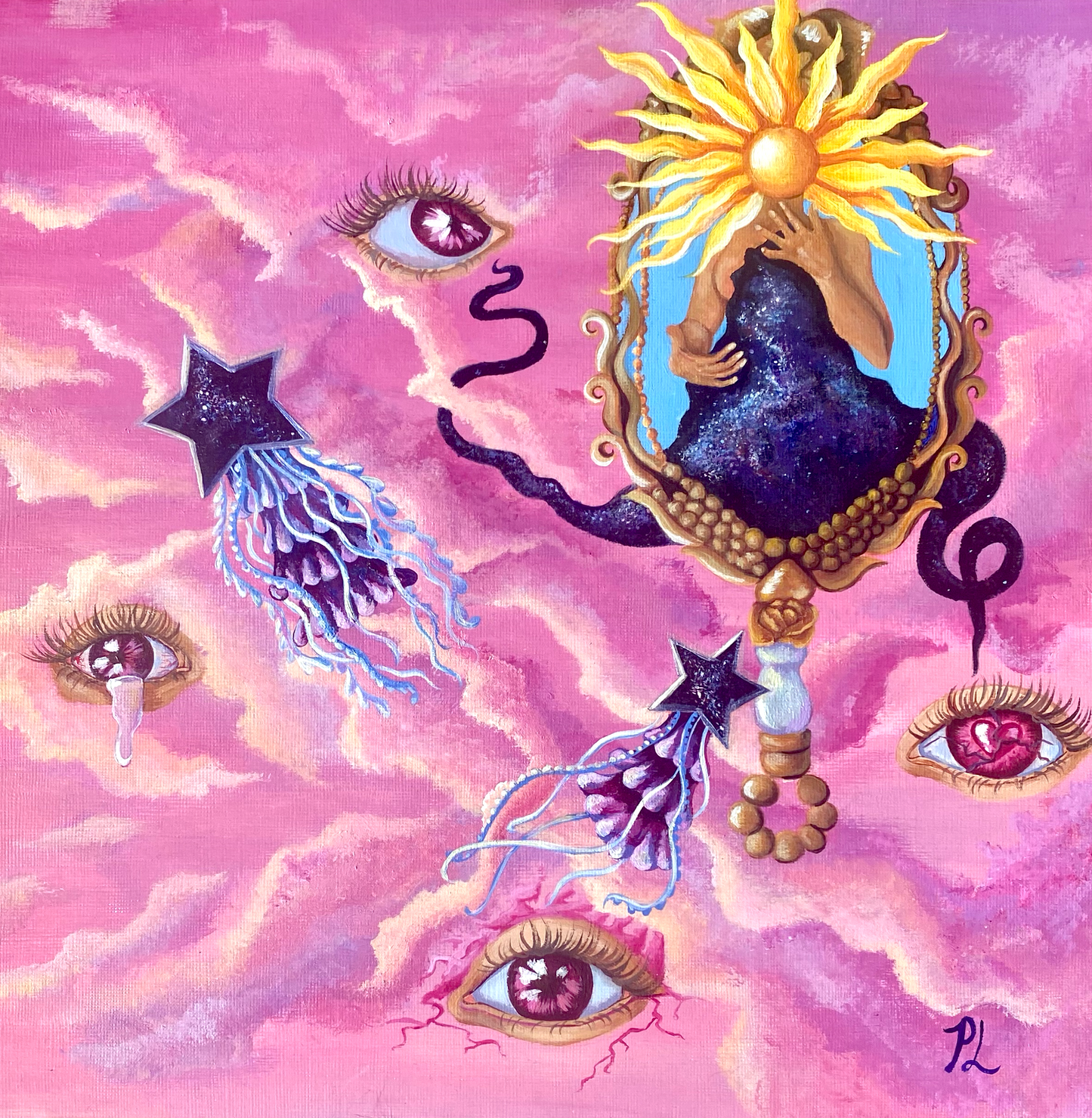 Shipping

Please allow 2-3 weeks for shipping. We care about the environment! we try to ship everything with as little packaging as possible. Thank you so much for your support!

Returns

Please let us know if there was a mistake with your order and were happy to send you a new one. No returns at this time.