Regular price
Sale price
$35.00 USD
Unit price
per
Sale
Sold out
Share
"Yo Soy" was finished in Jan 2023, and started in July 2020. The piece focuses around all of the different ways that I have seen myself as I grow into an artist and a creator. 
Prints are Available in 8.5x11 Inches
Prints are Available with small white border around the painting or without.

Printed on Fine Art Natural Paper 300 gsm

Poster Prints available in 13x16 inches
Posters are printed on Luster paper 300 gsm and shipped in a shipping tube
 I knew that I was creating a portrait of myself from the moment I started this painting. I never could have imagined how much my own self-image would change in that time. Thanks to you, I was able to pursue my dreams of being a full time artist, of sharing my deepest feelings and lessons through my paintings. There were times when I could not work on this piece for months, but when the painting invited me back, I would spend hours with it alone and explore myself. With my sun in Aquarius, I have always felt like an outsider, without a place to hide, with my moon in Gemini, I have felt protected by my intuition and guided to ideas that want to be shared, talked about, and discussed. With my ascendant in Taurus, I felt connected to my father, who was a Taurus, and is the most present angel in my life. I really feel full of ideas and like I spend more time in the clouds than on the earth. And I'm surprised that what keeps me here, pushing my roots to reach more, is an angel in the sky, without the option to do the same. 11 animals, representing my life number, number 11. The waterfall that surrounds me, is thanks to what's inside of me and you. Everything that happens in this reality happens inside of you first. Trust in God, that the best is yet to come.
View full details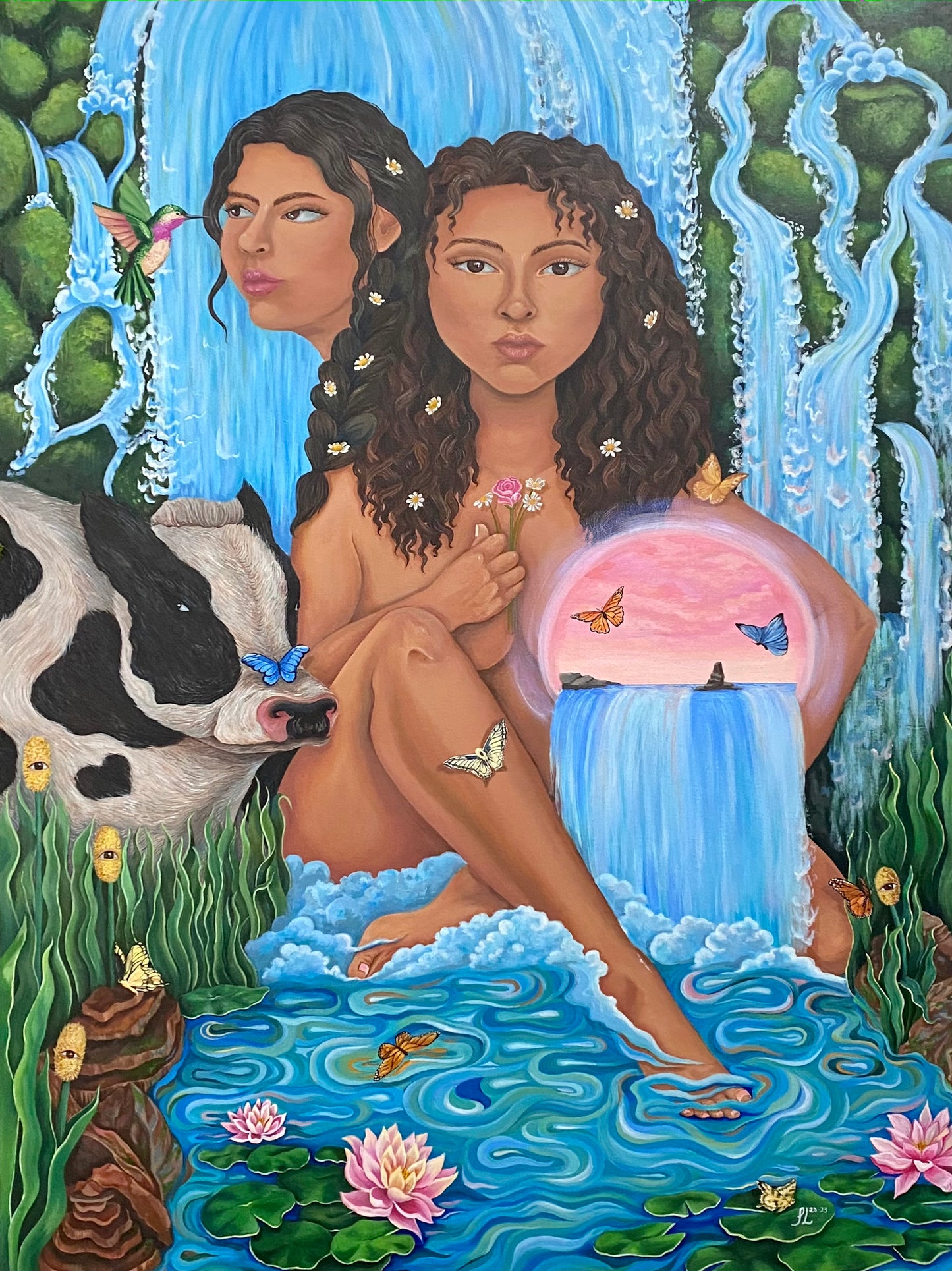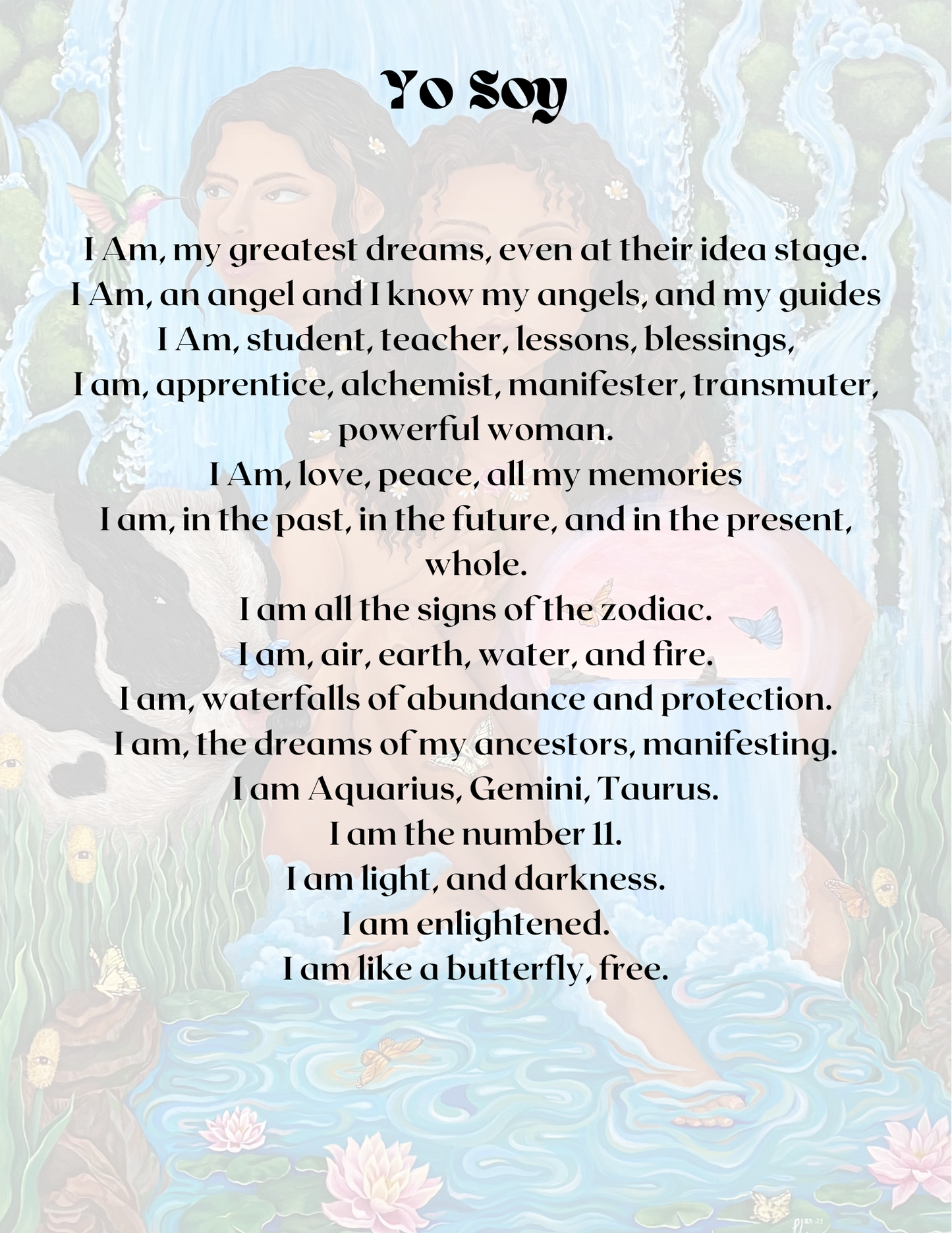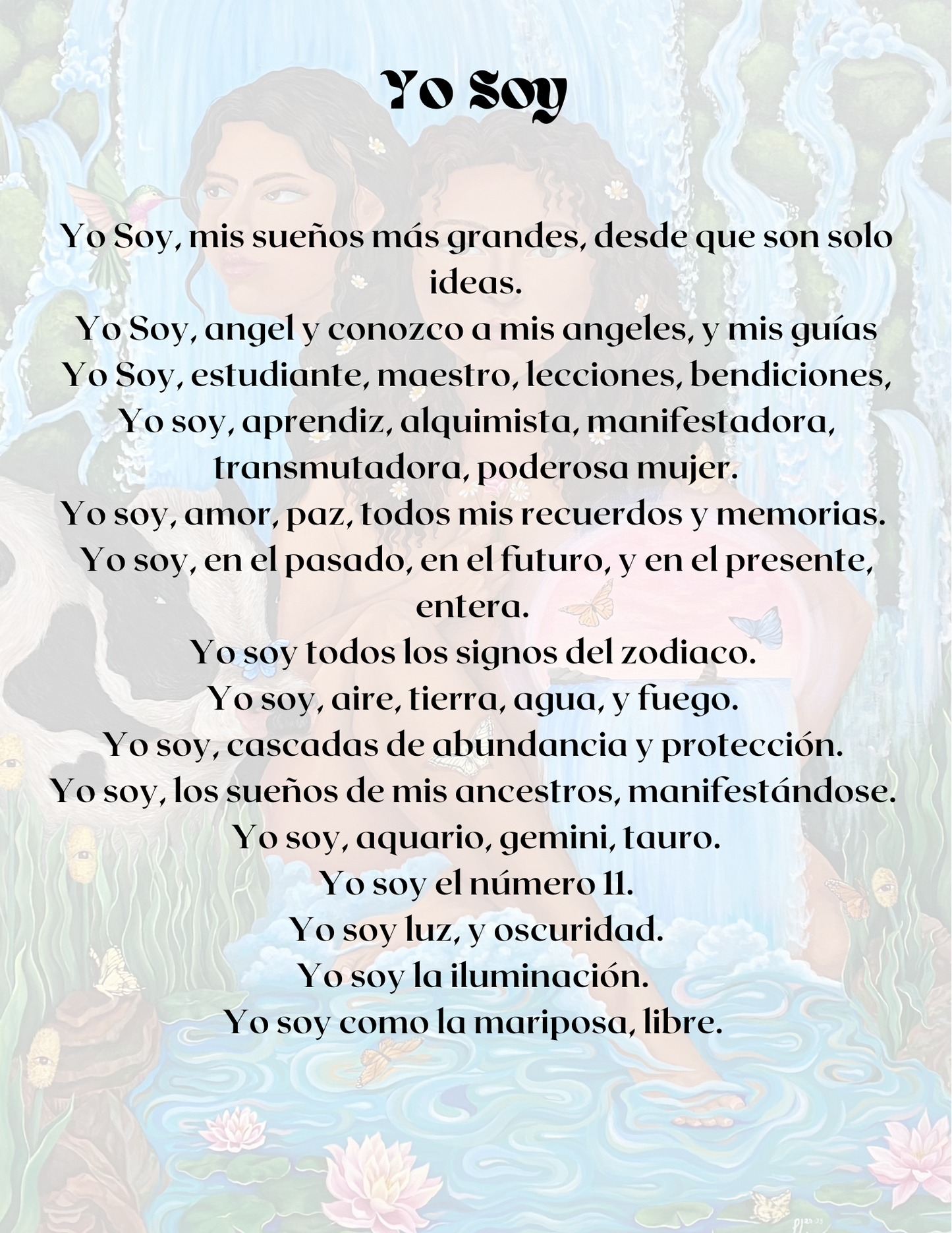 Shipping

Please allow 2-3 weeks for shipping. We care about the environment! we try to ship everything with as little packaging as possible. Thank you so much for your support!

Returns

Please let us know if there was a mistake with your order and were happy to send you a new one. No returns at this time.